Boys' Wrestling Moves Forward to State
Thirteen plus one alternate, of 19 competing GHS wrestlers, qualified from the Men's Wrestling team at the state qualifying tournament this week, despite a challenging season and a young team.
The athletes are not just talking about wins and losses, or pins and honor, as they look at their hopes for the state meet. "I hope we go out selfless, and wrestle for each other," said junior Payton Yates.
The state tournament will be held in Richfield Feb. 15-16.
"I felt we made good progress this year. We are a young team with only five seniors. Last year we lost a number of seniors and three of our four state placers. The young team improved every week and got better every day. They bought into the process and it showed on the mat," said Mens' Wrestling Coach, Jake Phillips.
Coaches and athletes alike welcome the students and fans to the bleachers to come support the team. "Wrestling this year was very good, very thrilling and always high-energy crowds filling the bleachers and getting loud," said junior Dax Garn.
Although the state tournament will mark the end of the season, the coach says the lessons learned won't be left on the mat.
"Off the mat, wrestling helps develop discipline. Wrestlers have to be disciplined in their weight and workouts. Wrestling also teaches work ethic. Wrestling is not easy. To be successful, you have to work hard and push your boundaries. You also have to not be afraid to fail. Wrestling is not like other sports where you have multiple athletes work as a unit," said Phillips "Wrestling is you and your opponent, if you make a mistake it's on the wrestler. This translates to everything we do off the mat from academics to transitioning into a career. The work ethic I developed through wrestling guides me in my career every day."
Wrestlers like junior, Ethan Rainier are learning that same lesson this year on the team. "I think wrestling is a sport that can help improve your mental toughness and to find out what you are made of because of all that you are asked to do now in order to perform in the end," said Ranier. "Pain and weakness leave the body in that process and leave you with strength."
According to both athletes and coach Phillips, Wrestling helps multi-sport athletes. Technique we teach in wrestling translates to all sports, especially football and track.
"Me and the team really put in the work to get where we are today. Our opponents were tough, but they helped us get tougher," said Garn.
Coaches and athletes expressed a great expectation for the future of the sport at GHS in addition to its current success.
"I am excited for the growth we have had in the sport in the last two years at GHS," said Phillips. "The mat is always open for anyone that wants to try the sport and be part of the family. There are exciting new things coming for the GHS Men's and Women's programs. Our youth program has almost 140 athletes already and growing, We are working towards being one of the top teams in the state."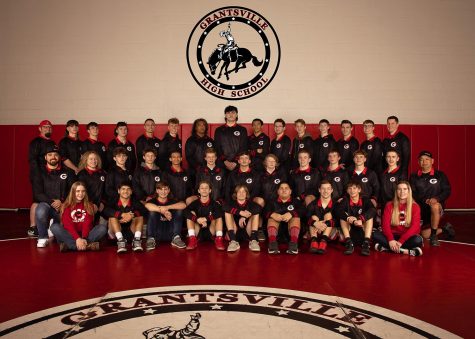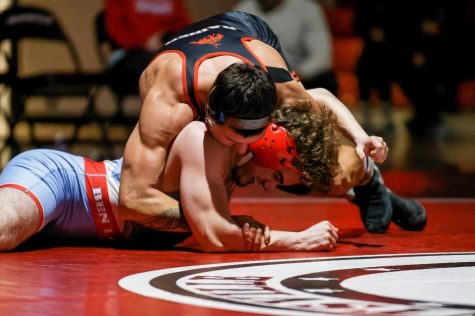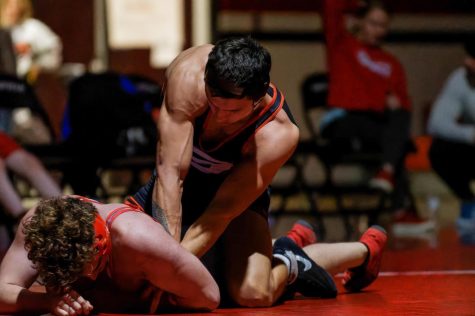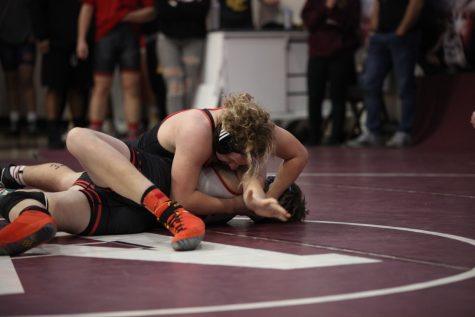 Leave a Comment
Your donation will support the student journalists of Grantsville High School. Your contribution will allow us to purchase equipment and cover our annual website hosting costs.