Spirit Week Assembly Tradition Continues
Rounding out the last day before students head out for Spring Break, an assembly today had grade levels competing to see who had the most school spirit, dodgeball talent and a some smooth moves too.
Max Brown, SBO President said, "Bubble ball was so much fun. Everyone got 'hyped'."
Students stepped into a huge inflated ball and tried to knock each other out of the ring.
"Our class dance and the teachers vs students dodgeball game were the highlights of the assembly for me," said Allyson Valdez, junior.
Last player standing for the staff, was principal Kenna Aagard, who took the final blow for the teachers' team.
Anakan Lopez, sophomore, said, "The Assembly was fantastical."
From Harry Potter to Toy Story, grade levels entered the assembly carrying posters to honor their chosen theme.
"I loved how the students destroyed the teachers in dodgeball," said Kaden Newkirk, junior.
Senior students from many different teams quickly routed the recruited staff who were aiming for sportsmanship rather than a win against their students.
Ika Tontai, SBO Vice President said, "The assembly went really well because the seniors won #classof 2023."
As the points were tallied for the events, true to tradition, the seniors came off with the grade level win. Other students were grateful for the preparation that paved the way for the Spirit Week fun.
"I appreciate all my friends on council who really did a great job planning this." said Paige Watkins, junior.
For some, the competitive spirit will continue long after the assembly.
Remington Anderson, 11th, in the spirit of class rivalry tossed a little shade at the freshmen in his review. He said, "The games were really entertaining, but the freshman dance has got a little growing up to do."
Most students interviewed seemed to find the dodgeball competitions and the t-shirt winning trivia contest on the tops of their list for assembly fun.
"Dodgeball and the trivia questions about Disney and Star Wars, and all the class themes that we've had in the halls all week and in the assembly were my favorite," said Miriam Holliday, junior.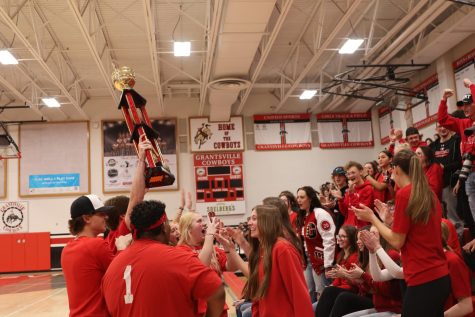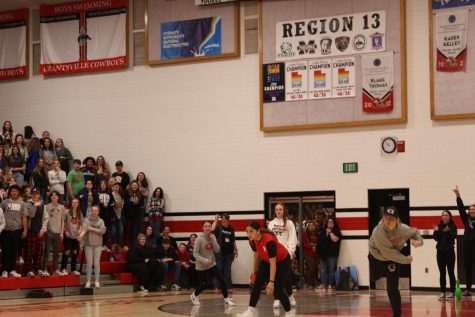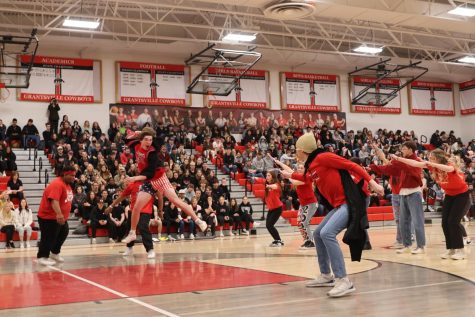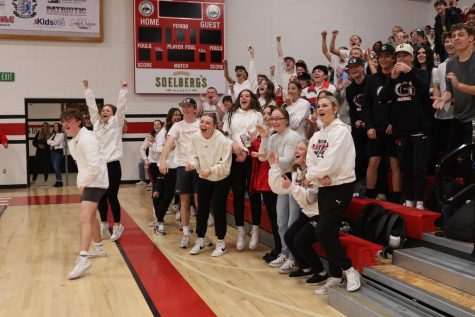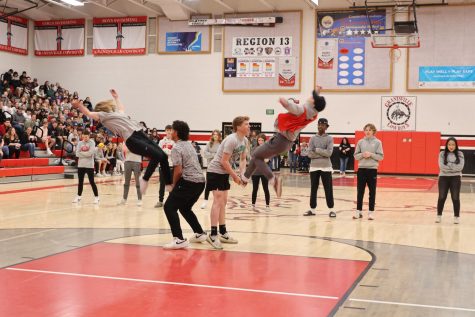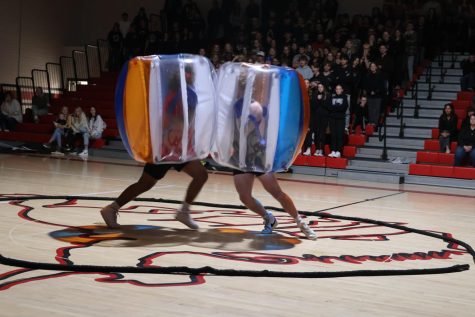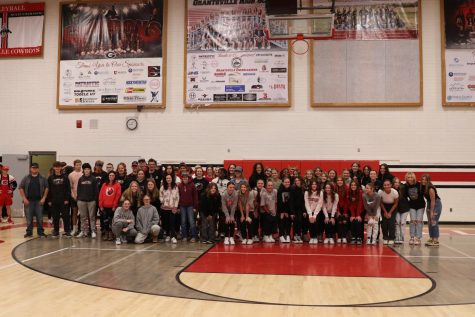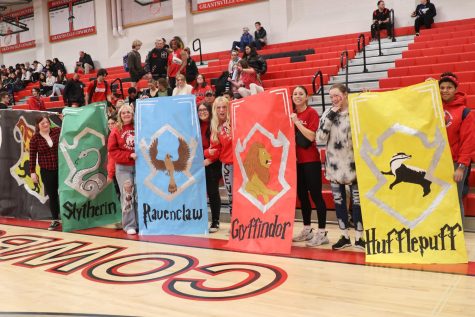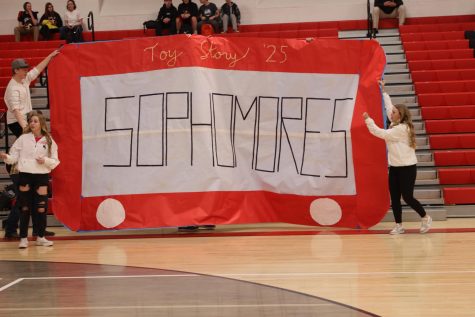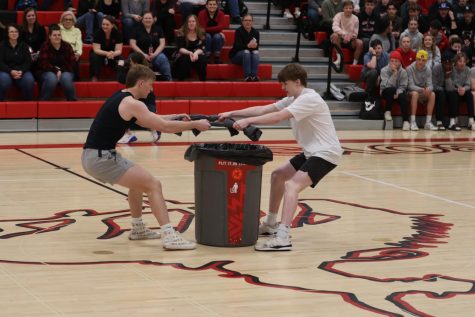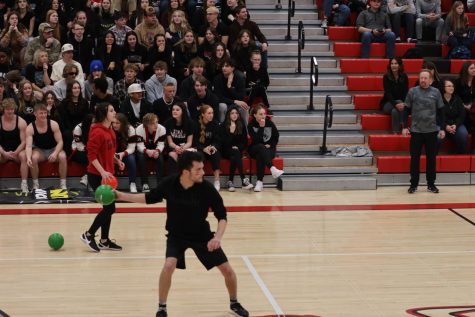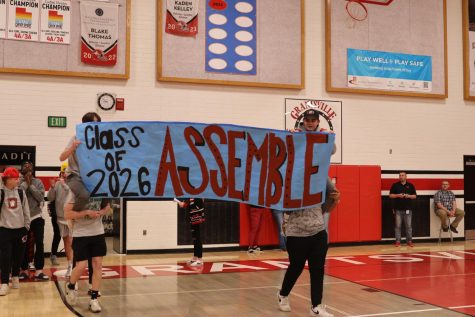 Leave a Comment
Your donation will support the student journalists of Grantsville High School. Your contribution will allow us to purchase equipment and cover our annual website hosting costs.