Grantsville High School WIns UHSAA Sportsmanship Video Competition
The Student Body Officers entered a video competition sponsored by the Utah Highschool Activities Association with the topic of showing good sportsmanship and respecting other schools.
The video features SBOs from different schools gathering together to play games and discuss incidents of poor sportsmanship in the form of scary stories.
"It was super cool to meet with SBOs from other places and realize how much we have in common even though we live in different cities," said Blake Bunderson, senior.
Sports are a great activity as they give an opportunity for people to compete, to form a community, and to form the comradery of a team. Unfortunately, sports can also expose or reveal fanatic behavior.
"I think sportsmanship is just always having a good attitude whether you're winning or losing and always being good to the other team," said Josh Parks, junior.
UHSAA and supporting schools attempt to focus on showing proper sportsmanship and focusing on cheering on your own team instead of belittling the other.
"Sportsmanship to me is being respectful to all the players, coaches, and refs regardless of the events that happen in a game or the outcome of it. It means not being a sore loser or worse being a sore winner. Sportsmanship is cheering for your team and not against the other team," said Bunderson.
GHS has had the honor of winning this competition for three consecutive years. Bunderson and Tylie Hancock submitted the video and have each won a five hundred dollar scholarship as the reward for their victory.
"As far as what kind of sportsmanship I see in our student section, I would say that overall they do a really great job bringing positive energy to our teams. They aren't perfect but they try to cheer for our team and not worry about the opponents," said Scott Mouritsen, athletic director. "Sportsmanship to me is respecting the sport, the student-athletes who are doing their best at the sport, the officials, and the coaches."
Leave a Comment
Your donation will support the student journalists of Grantsville High School. Your contribution will allow us to purchase equipment and cover our annual website hosting costs.
About the Contributors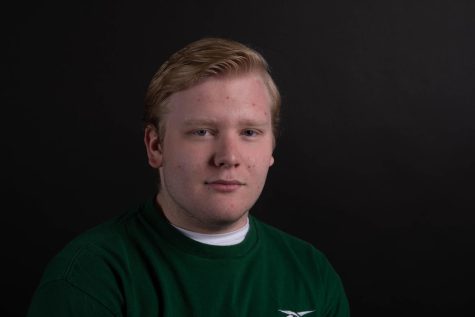 Lance Leonelli, Assistant Editor In Chief
"I love writing, coming up with a unique story, and collecting information, is something I've always enjoyed, nothing beats putting all the elements...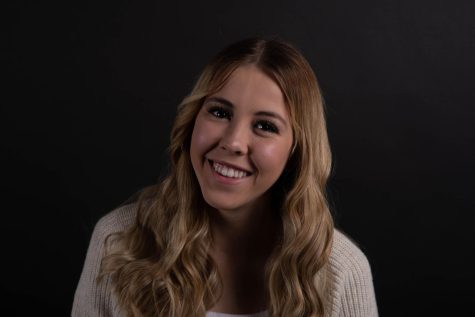 Tylie Hancock, Editor In Chief
 Being elected for Student Government five years in a row is a goal everyone dreams of achieving; for Tylie Hancock, she doesn't need to dream, she's...