Cowboys Lasso the Tigers in Basketball Playoff Game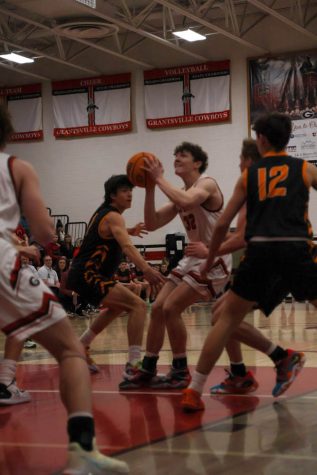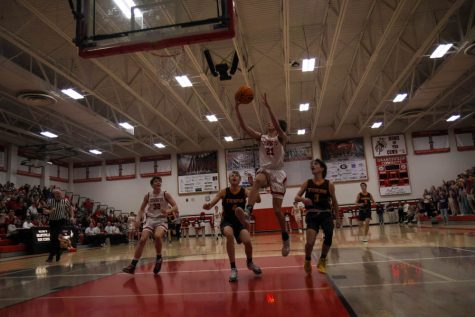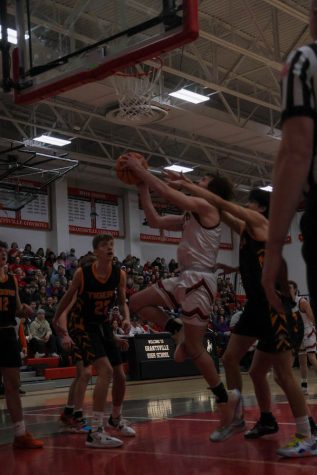 The Ogden Tigers and Grantsville Cowboys last faced off on Friday, February 3rd, with the Cowboys taking the win with a score of 55-49. Now, the two teams found themselves contending again for their playoff game.
The playoff game was held at Grantsville High School on Friday, February 17th. The winner moving on to the State Tournament at SUU, while the loser's season comes to an end.
"It was an extremely fun environment all night and I'm glad that we got the win but there is still work that needs to be done," said Gabe Mourtisen.
It was a tough game with the Tigers scoring the first points in the first quarter and the Cowboys soon following suit. The first quarter was hard-fought with both teams showing strong offense and defense, by the end of the quarter Ogden lead with a score of 12-14.
The second quarter was close with both teams showing their prowess in the sport. The score kept leaning back and forth, but in the end, the Cowboys came out on top with a 10-point lead of 33-23 capped by a last second 3-pointer by Cache Cooper.
"I think we played great! We had guys hitting shots from everywhere and just performed great on the offensive end," said Ethan Powell, junior. "We also got huge stops that led to huge plays and gave us the boost we needed to take the W there. We knew it was gonna be a battle and we just kept attacking."
The Cowboys fought hard with Cooper scoring a total of 12 points in the game and Mourtisen gaining a career-high 29 points scored in a game.
"Our coaches put me and all my teammates in great positions to be successful and we ran some great plays and I was able to score off those plays. I'm just glad I could help me and my team get the victory," said Mourtisen.
As the third quarter rolled around the Tigers played for heavy offense, but the Cowboy's mix of offense and defense kept the Tigers at bay allowing them to maintain their lead with the quarter ending at a score of 46-35.
The Tigers tried to catch up but found themselves unsuccessful only scoring 5 more points in the final quarter. With that, the Cowboys had won with a 19-point lead and a score of 59-40.
The Cowboys now move on to the State Tournament at SUU with their first game starting Thursday, February 23rd against the Morgan Trojans.
Leave a Comment
Your donation will support the student journalists of Grantsville High School. Your contribution will allow us to purchase equipment and cover our annual website hosting costs.