Basketball Season Comes to an End at SUU State Tournament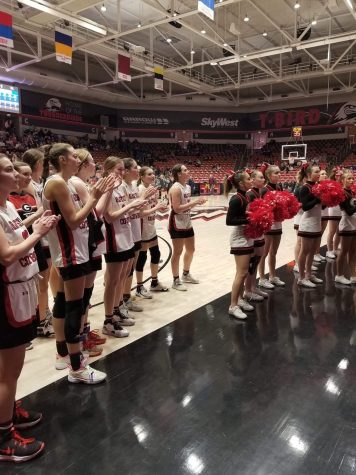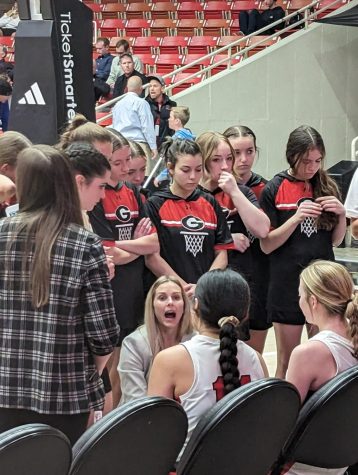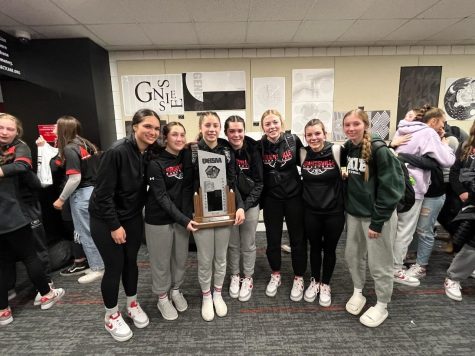 The basketball season came to an end for both girls' and boys' teams. The state tournament was held at SUU with both Cowboy teams competing for gold in their divisions.
The girl's team won their first game against JMCHS on Thursday, February 23rd, with a score of 55-48, with the first tournament win under their belt they prepared for their next game against the Carbon Dinos.
"We did really good, we worked really hard and the outcome obviously didn't come out the way we hoped it would've, we gave it our all," said Avery Alred, sophomore.
On Friday, February 24th, the Cowboys wrangled the Dinos, winning with a score of 62-21. The final game was held the following day on Saturday, February 25th against the Morgan Trojans, the final match to end the girl's division. It was a close game, but the Trojans squeaked ahead with a score of 70-66 leaving the Cowboys with the 2nd place title.
"For me, I honestly think the season went really well we accomplished so much this season, yes the outcome did not come the way we wanted to but we still worked hard, every single day and I think it paid off," said Baylee Lowder, sophomore.
The boy's team played on the same days with their first tournament game on Thursday, February 23rd, against the Morgan Trojans. The boys won the game with a score of 52-43, their next game was held the following day on Friday, February 24th against the Manti Templars.
" Beating Morgan three times was pretty cool," said Eli Mondragon, senior.
The Cowboys fought hard, but the Templars gained the lead winning the game at a score of 63-49. The Cowboys now competed for the 3rd place title against Summit Academy on Saturday, February 25th. The Cowboys took a big lead winning the game with a score of 58-39 and earning them the 3rd place title.
"I'm hoping I can go play basketball at a small school, but I'm not sure yet," said Brigham Mulford, senior, when referring to his future plans.
Now, the basketball season closes with both Cowboys teams ending with leaderboard scores in their divisions earning them 2nd and 3rd place respectively.
Leave a Comment
Your donation will support the student journalists of Grantsville High School. Your contribution will allow us to purchase equipment and cover our annual website hosting costs.
About the Contributor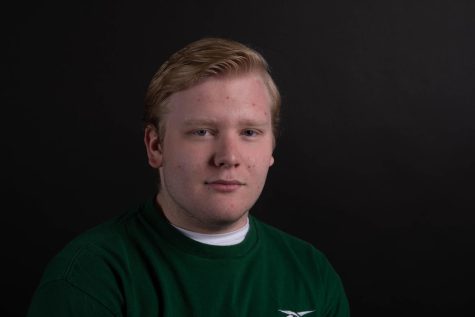 Lance Leonelli, Assistant Editor In Chief
"I love writing, coming up with a unique story, and collecting information, is something I've always enjoyed, nothing beats putting all the elements...