Theatre Takes First Place At Region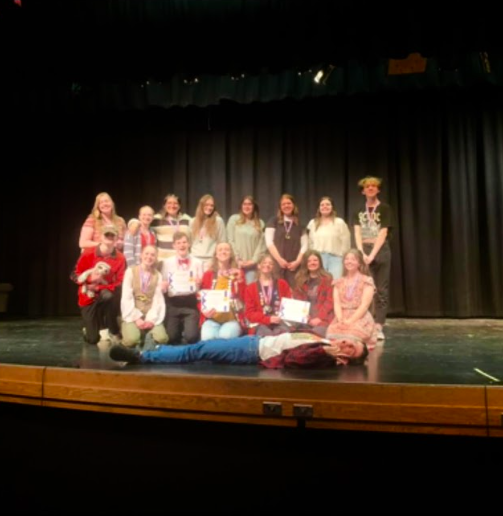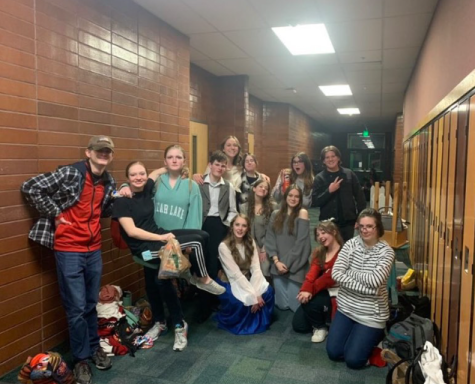 The theater department had numerous successes at Region, winning first place in the overall sweepstakes and the One Act performance titled, "The Other Room" for which they also won Best Ensemble. The One Act event includes everyone in the theatre department who made the tryouts and is performed not only in front of three judges but also in front of competing schools. 
"Each performance has three rounds with a different judge each round. Depending on how well you do, there is a fourth medals round. The One Act is one round with three judges," said Rylee Dalton, senior and Theater president. Dalton won first place in Dramatic Monologue and Musical Theatre."My personal proudest moment for Region was receiving all perfect scores for Dramatic Monologues." said Dalton. 
For insight into how theatre members were able to win Region, students would rehearse the One Act on Mondays and Fridays, in the months of February and March, and sometimes even take some extra days from the week. Luna-Trujillo who placed second in Classical Scenes with Courtney Joseph said ". . . we worked for about one to two hours those days to prepare for Regions and I'd say it takes a lot of mental strength to be able to pull it off and everyone did an excellent job at doing just that." As for the individual events, students had to memorize their lines on their own time. 
As for the performances themselves, "They are slightly stressful but it's good to be on stage," said Coulter Thomsen, junior, "I worked really hard to get the character just right, it was nice to see it pay off." Thomsen won Best Leading Actor as well as first place for events Musical Theatre and Contemporary Scenes both with Kahlea Burton. 
Aubrey Ewer won Best Supporting Actor and second place in Comedic Monologue and Musical Theatre. In the other events, Sabrina Schoenfeld won second place in Dramatic Monologue and Pantomime. Also in the Pantomime event, Kaeyln Howle placed third. Second place for Contemporary Scenes was won by Courtney Chambers, Hunter Shinney, and Sydney Smurthwaite. 
With the Region conquered, theatre members feel confident in winning the upcoming State. "The judges gave me some pretty good notes to improve my performance so I can do better in State," said Sydney Smuthwaite, senior.
Leave a Comment
Your donation will support the student journalists of Grantsville High School. Your contribution will allow us to purchase equipment and cover our annual website hosting costs.