Swimmers Dive Off the Blocks Into New Season
Whistles blow, the athletes take off. Propulsing their bodies forward in quick and elegant motions, their arms and legs in unison as they glide through the water. Each stroke is a stride forward in what is yet to come.
"I have been into swimming as long as I can remember, but have only been competing for about seven years," said Mary Armantrout, senior. "My goal this season is to place top three at state."
The swim team is advised by Megan England and Autumn Riding. There are three captains of the team, being; Libby Whitham, Miriam Holliday, and Armantrout.
Swimming involves the engagement of full-body techniques. Swimmers must possess proper form, speed, breath control, and good timing to find success in this meticulous expense of athleticism.
"By doing the morning swim class I learned it was very hard, but an amazing sport," said Holliday, junior. "We are hoping that for our competitions we will do our best and that we will all improve."
Swimmers compete in several different events with the goal of diving towards a victory. Some of these events include: 200 medley relay, 200 freestyle, 200 individual medley, 50 freestyle, 100 butterfly, 100 freestyle, 500 freestyle, 200 freestyle relay, 100 breaststroke, and 400 freestyle relay.
Last year, the girls division of the team placed third while the boys placed sixth. The team is looking to improve on these placements in the season to come.
"Swimming is not just something you can do in high school or college, it's something that you can do for the rest of your life," said Whitham, senior. "For me, with asthma, it's really helped build my cardiovascular system, it's very beneficial for you."
As the season moves forward there will be a total of twelve meets including the region and state competitions. The first meet was on October 20th at the Pratt Aquatic with the following meets being: October 28th at Ogden, November 3rd at the Pratt Aquatic, November 8th at Ogden, November 11th and 12 at Cedar City, December 8th at South Summit, December 16th and 17th at Pratt Aquatic, December 20th at Ben Lomond, January 12th at Delta, either January 20th or 21st at Pratt Aquatic which will also be senior tribute night, January 28th which is the Region 13 meet at the Pratt Aquatic, and February 10th to the 11th which is the 3A state meet at Brigham Young University.
Leave a Comment
Your donation will support the student journalists of Grantsville High School. Your contribution will allow us to purchase equipment and cover our annual website hosting costs.
About the Contributor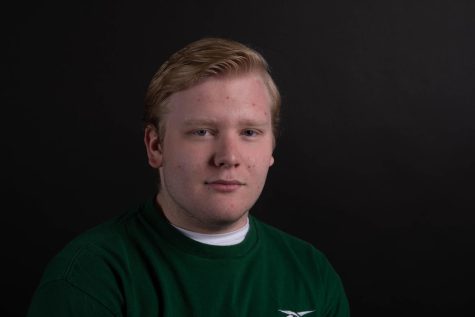 Lance Leonelli, Editor In Chief
"I love writing, coming up with a unique story, and collecting information, is something I've always enjoyed, nothing beats putting all the elements...