World War Two Class Museum Exhibit on Display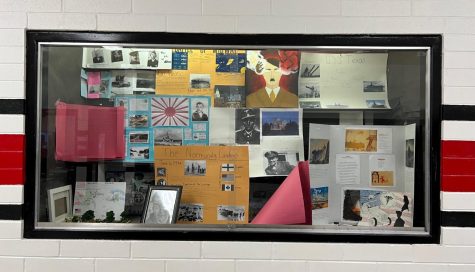 Hitler, Mussolini, and the Treaty of Versailles, might not sound too interesting, unless you are one of more than a hundred students who took the World War II history elective this year.
As a final project,  students were challenged to choose one topic in the war and develop a project that would share their learning with the rest of their class in a WWII museum day. Some students presented videos about their ancestors, some drew artistic renderings, some made dioramas and there was even a cookbook that was based on food rationing during the war.
Chase Christensen, a junior, drew a picture of J. Robert Oppenheimer, who led the Manhattan Project that developed the bombs dropped on Japan that led to the end of the war in the Pacific. Christensen said, " I didn't really know him until I started drawing him. I thought he was pretty cool because he was a big part of the war because he made bombs. "The drawing took him six hours and it is only the second face he's ever drawn.
The WWII class was added to the choice of history electives this year after a poll of student interest was taken to determine which history electives should be offered.
Lizzy Hulet, who teaches the class said, "WWII was such a pivotal time for the history of the United States and the world. There is so much we can learn in a deeper study of the causes, effects and experiences during the war that can help us try to understand world events today and make better decisions as global citizens. I love seeing the students gain a better understanding of today, by looking at the past."
Natalie Banman, also a junior, painted Hitler for her project. Banman was always curious about why Hitler started the war. She said following her research, "Hitler didn't have the best life, both his parents died and his dad abused him. Hitler got PTSD from the war and was injured which caused more problems. He even said 'I took the all pain and suffering from world war one and turned it into my reign.'"
Diana Ross, a sophomore, made a cookbook about rationing in world war two. Her grandma kept recipes and Ross got the recipes and presented them for the project. She thought "It was interesting to learn what people had to eat."
The projects are on display for two more weeks in the hallway across from room 13, next to the entrance to the counseling center.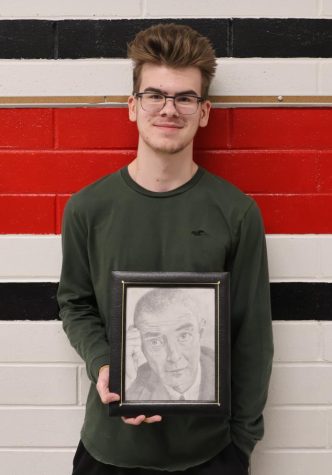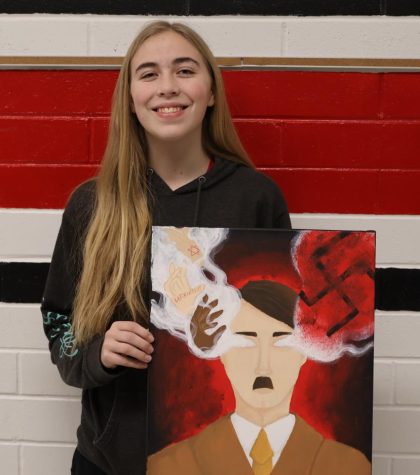 Leave a Comment
Your donation will support the student journalists of Grantsville High School. Your contribution will allow us to purchase equipment and cover our annual website hosting costs.
About the Contributor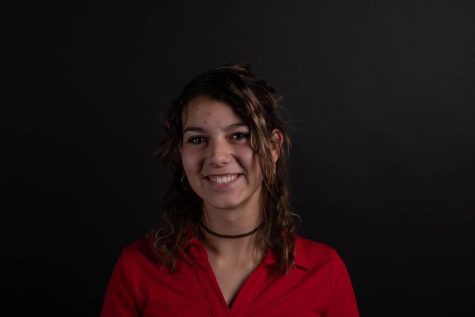 Morgan Thornton, Feature Editor
"I'm a hard worker, no matter how many times I get dragged down I always manage to get back up," said Morgan Thornton, a senior who loves to play...