Where to Find Your Perfect Prom Dress
Tired of going to the same mall and getting the same dress as your friends? There are other places to get dresses rather than going to Dillards and seeing girls from your school already there.
Online shopping isn't always that great either. They could get the size wrong and the material or designs could be different than from the picture. I know great places to find dresses that won't be like other girl's dresses. What girl really wants to match at a dance?
Have you heard of Caralyn's Formal? She has great dresses and great customer service. She's a sweet lady that will find what you are looking for. There's also Dress Obsessed. She has many options of dresses. I've gotten three dresses from her and love them. You can rent or buy from her. Both Dress Obsessed and Caralyn's Formals have magazines that you can look at if you want to order a dress.
Don't feel like going to someone's home? There's always Ypsilon. They have a dress consultant that goes in the back and picks dresses based on your description of your perfect dress. The downside is you don't get to go in the back and pick yourself dresses and they sell dresses that can be found other places for a lower price. You have to wait and hope the consultant brings out what you like.
There is also Bliss, they have many different styles of dresses and it's hard to match with anyone when you go there because they don't have many duplicates of the same dress in the store. Just for girls is also a great place to shop. They also have good customer service and have many options and sizes.
Addresses: Caralyn's Formal 457 W 400 N, Bountiful, UT 84010
Dress Obsessed 1256 Spring Canyon Rd, Erda, UT 84074
Ypsilon 602 E 500 S Suite D – 101, Salt Lake City, UT 84102
Bliss 10450 So. State Street #1130, Sandy, UT 84070
Just for Girls 4048 Riverdale Rd, Ogden, UT 84405
Leave a Comment
Your donation will support the student journalists of Grantsville High School. Your contribution will allow us to purchase equipment and cover our annual website hosting costs.
About the Writer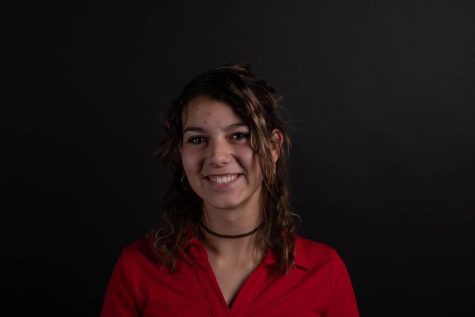 Morgan Thornton, Feature Editor
"I'm a hard worker, no matter how many times I get dragged down I always manage to get back up," said Morgan Thornton, a senior who loves to play...